We scouted the web for some of the best places for top t shirt and design products on the Internet and we found the 20 best ranking sites and blogs where we are glad to say we are featured on, as shown by the ultimate blog rank for t shirts.
The 20 top t shirt sites and blogs !
And that list goes like this:
Number 20: http://shirt.woot.com/Blog/
The site offers a special t shirt every day and we must admit that they have some great designs that are regularly presented on many of the sites or blogs that are going to be mentioned. That I think is one of the best recommendations for you to browse the blog.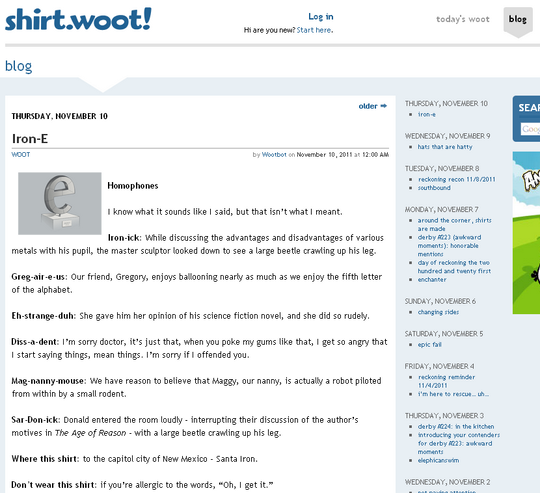 Number 19: http://addicteed.com/
The site is 5 years old and is held together by Aris, coming from Greece. At some point, he talks about graphic design, publishing, marketing and fashion. All of these reflected on the amazing t shirt culture that surrounds him at every step.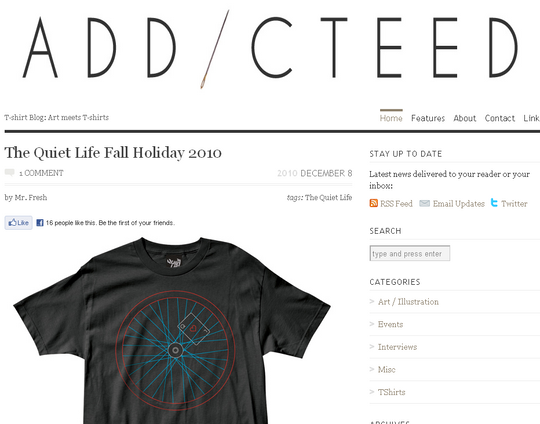 Number 18: http://blog.tshirt-factory.com/
We are proud to be among the top 20 t shirt blogs out there that come to you with the latest news about the t shirt and design industry. We do this for our readers with whom we share the passion of all things creative and inspiring. We still have a long way to go and it would be great to have the readers by our side, with praises and constructive criticism. We humbly thank every reader and the ones to come!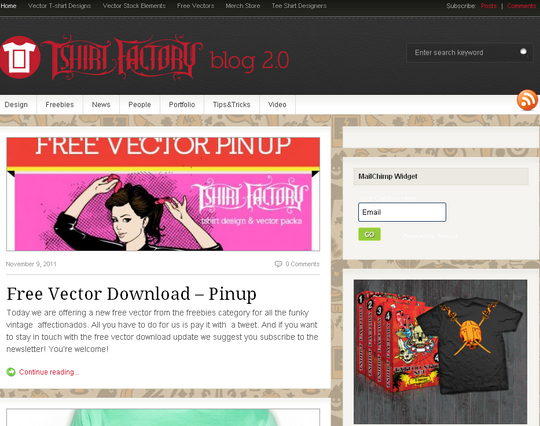 Number 17: http://teehunter.com/
Run by Liam Thomson who is constantly looking for great clothing and brand designs. He also features special picks, contests, news and a very well organized site.
Number 16: http://www.fantasticbonanza.com/
This is not actually concerned with t-shirt or design in any way.
Number 15: http://www.tee-junction.com/
Tee-Junction is the home of the latest t shirt deals, t shirt discounts and t shirt coupons on the Internet. Part blog, part social shopping t shirt enthusiast community in tee directory, TEE JUNCTION is updated daily with info on the latest and great t shaped threads and if he has the time Coty Gonzalez mentioned before posts his own ideas.
Number 14: http://blog.spreadshirt.net/uk/
This is one interesting British blog oriented on the marketing aspect of apparel businesses, contests, savings opportunities, fashion brands and trends and much more than we can mention here.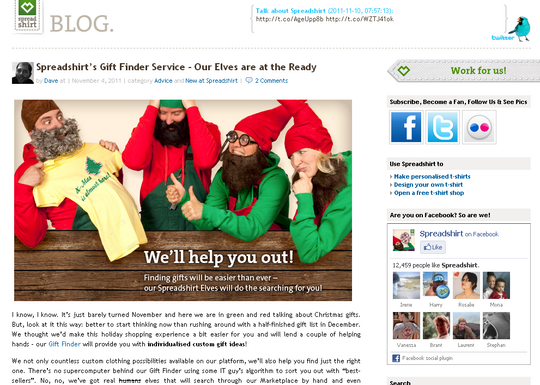 Number 13:  http://www.tshirtwatch.com/
T-Shirt watch is a blog about T-Shirts. They explore everything from where to buy them, to how to design and sell shirts online. We also like to delve into the superficial and report on what t-shirts celebrities are wearing. T-shirts with a twist we could say.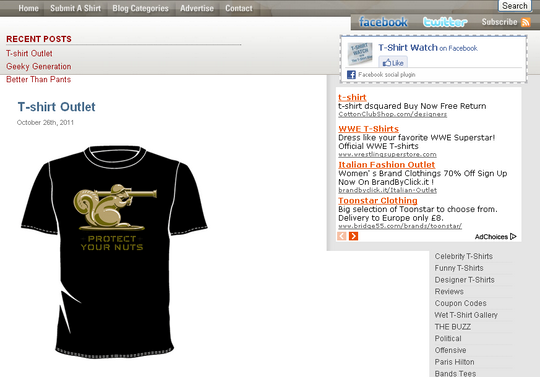 Number 12:  http://10tees.com/
Another confused site talking about mortgages and other types of tees, far from what we expected it to be.
Number 11: http://iloveyourtshirt.com/
The site features events in the design industry focused on t shirts, stickers, sales, contests and many more. All you need is the time to catch up with urban life as seen by iloveyourshirt.com.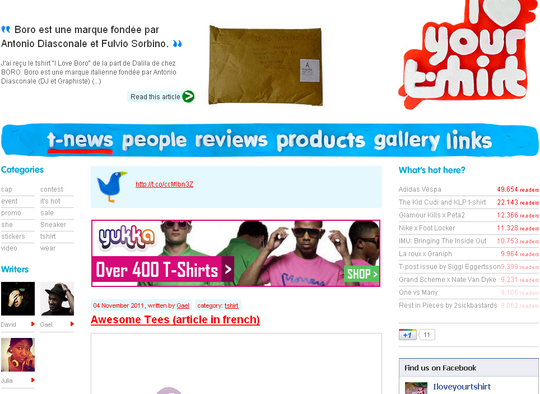 Number 10: http://selekkt.com/shop/
The site has over 2 million visitors so they have every reason to be in top 10. They have everything design related, not only clothes or t shirts. One small issue could be the language but the content of the site speaks the universal language of beautiful designs.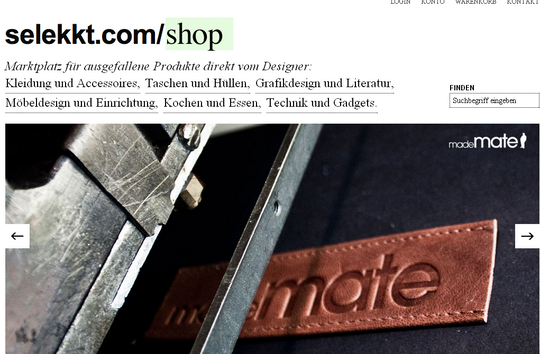 Number 9: http://www.threadless.com/
All of us are well acquainted with Threadless and their great t shirt contests and artists featured in the submission section, so they need no introduction. Just marvel!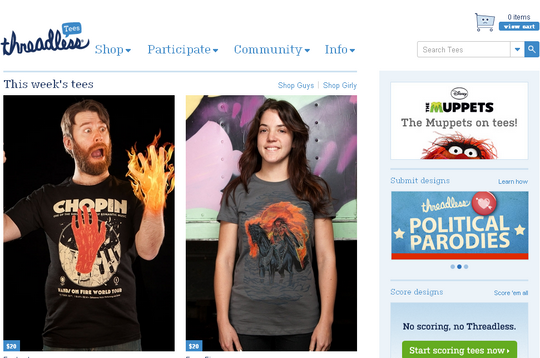 Number 8:  http://www.cotygonzales.com/
He reviews t-shirts, shows us the latest in terms of design and keeps us up to date with the t-shirt community all around.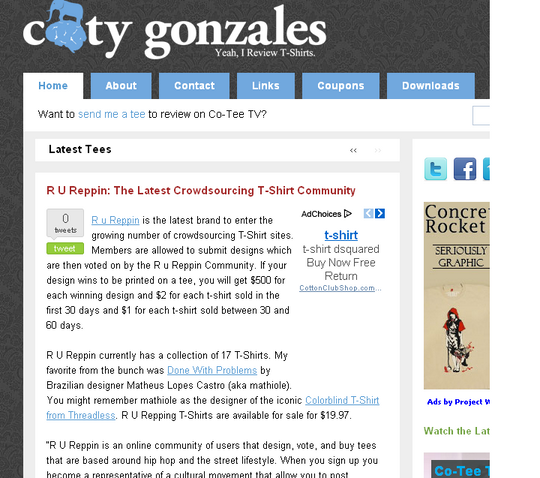 Number 7:  http://t-shirts-around.blogspot.com/
Even if the posts on this blog are rather scarce they highlight some cool t shirt designs that you might like.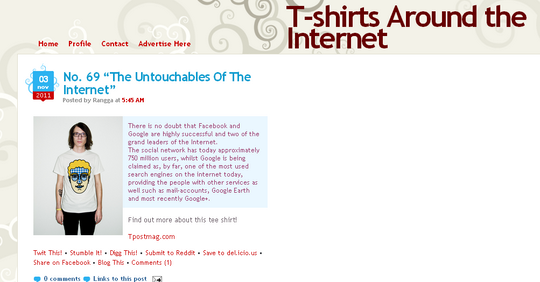 Number 6:  http://typotees.blogspot.com/
This blog will focus primarily on typographic t shirts as the name suggests. So if you are a fan of that you've come to the right place. You can be sure to find great typo ideas.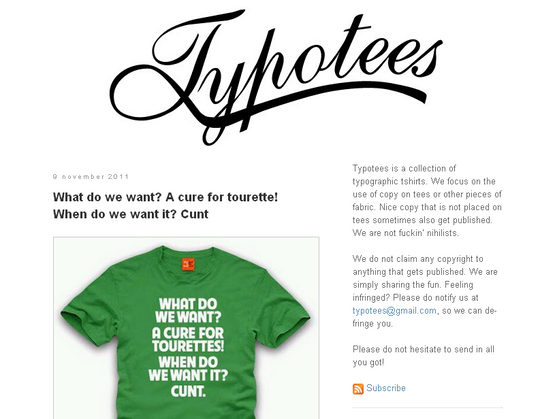 Number 5: http://www.coloroverload.com/
Darren is a blogger and a clothing line owner so you can trust his instincts and find inspiration in his picks.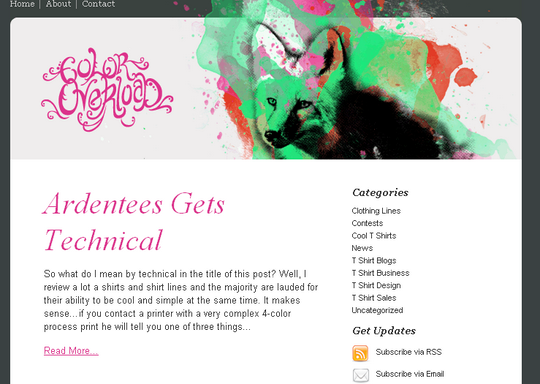 Number 4: http://www.troundup.com/
Colin is a passionate t shirt lover that will never be at a lack of words about t shirt deigns. But what you will always notice about his site are the great deals and discount he offers. Read away!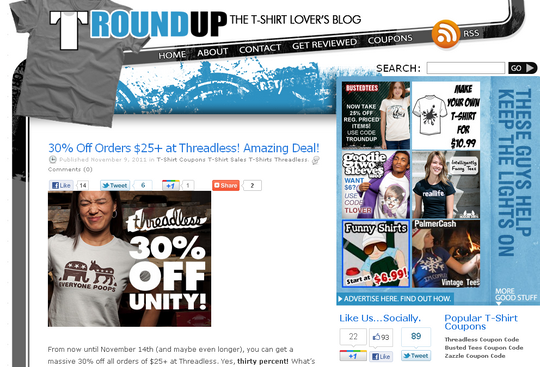 Number 3: http://popculturetees.com/
3rd place goes to popculturetees.com, featuring new designs from the hottest retailers and indie artists, tips'n tricks, and interviews from industry experts.
Number 2: http://hideyourarms.com/
Next in line is Andy from hideyourarms.com bringing us the latest news in the t shirt online world and not only. If there's an independent t shirt industry event going on, you will know it! He has great promotional skills so if you have something great you want him to review, don't hesitate.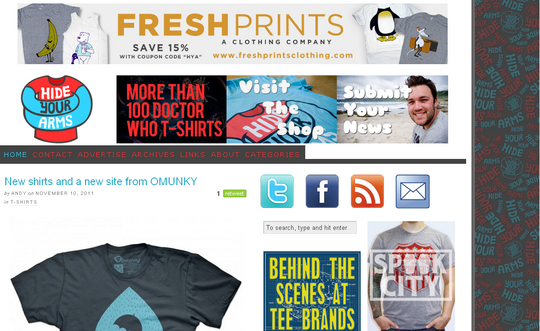 Number 1: http://rumplo.com/
Rumplo is one of our favorite sites out there because it is made up just like a regular closet, gathering all kinds of merchandise of such a large variety. It is impossible not to find something you like. We dare you! They are very close to an average of 500 000 visitors so your visit will be most welcome.