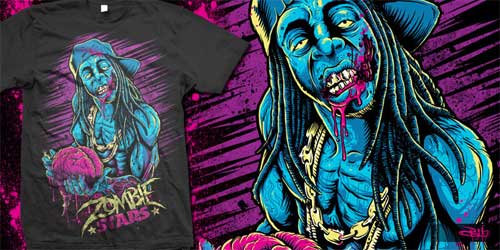 Everybody knows that celebrities are overpaid and over-rated, so that's no wonder that when the
zombification "virus" spread all over the world, they were the first to suffer transformations – being at the mercy of some amazing artists imagination. This trend of zombifying celebrities has become very popular, and continues to be appreciated, due to its macabre feeling, because it emphasizes very famous faces in a new mask, showing us what they would look as the undead.
Probably many of you remember the shock when Michael Jackson released his "Thriller" video on December, 1983 and it had influenced people's culture ever since.
In the same way, Rob Zombie has been a zombie addict, intentionally zombifying himself and showing up as undead for the public. Although the resulted images are grotesque, they are also very humorous and that is actually the whole point. They are not only grossing out, but poking fun at pop culture and not only.
Turning celebrities into scary monsters and rotting zombies represents also a little crash in their public image, which they are trying so hard to keep it immaculate.
On May 2007, Topps released new series of zombie themed cards called "Hollywood Zombies". The celebrity parody cards feature jaw-dropping art with incredible likenesses from an all-star talent roster. You can see more here if you are having fun.

The zombification process is so strong, that not even Jesus or Spiderman could escape from it.  Many of these zombified figures are proudly worn on t-shirts. Here are some legendary figures that influenced us and you probably never seen them like this: Mickey Mouse, Marilyn Monroe, Mona Lisa, Britney Spears, Michael Jackson, Spiderman, Jesus, Che Guevarra, Hitler, Obama or Abraham cheap viagra pills Lincoln. OMG, even Tux from Linux@!??#
Once you actually started to transform a celebrity into a zombie, it's hard to stop at just one. That's the case of Mindchies (Indonesia) and Frédérik Peeters (Switzerland) who created series of horror famous figures. You can find Mindchies on Emptees if you want to see more of his works:  http://emptees.com/people/36691-mindchies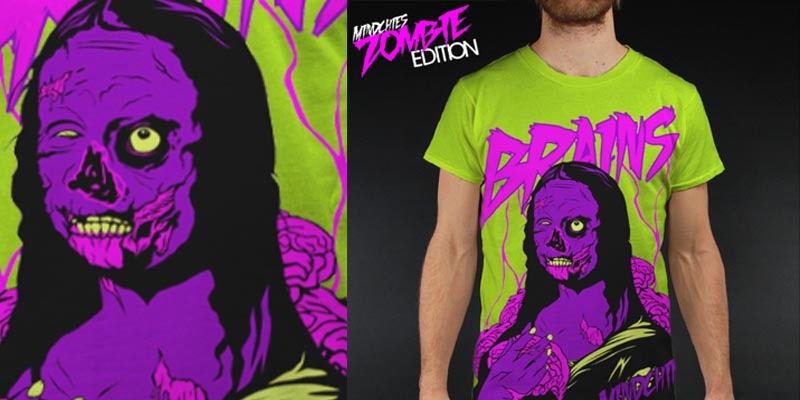 Swiss graphic novelist Frédérik Peeters has illustrated over 100 famous zombies, from celebrities to politician and authors at portraitsaslivingdeads. You can find more here:  http://portraitsaslivingdeads.blogspot.com/ or you can visit his site to find more things about him: http://frederik.peeters.free.fr/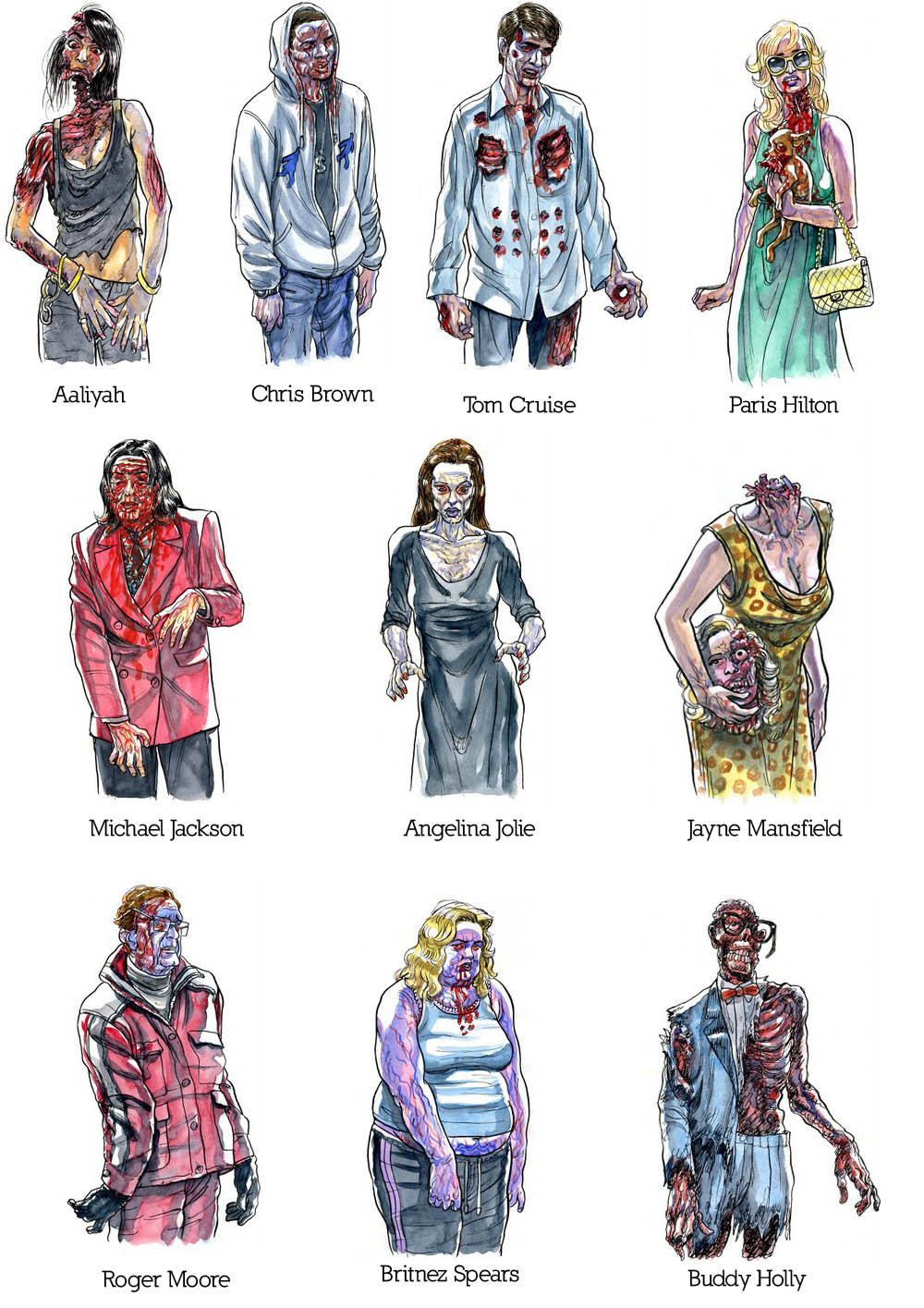 "I will knock down the Gates of the Netherworld,
I will smash the door posts, and leave the doors flat down,
And will let the dead go up to eat the living!
And the dead will outnumber the living!"
- Ishtar, The
Epic of Gilgamesh