Top 5 online custom t-shirt design software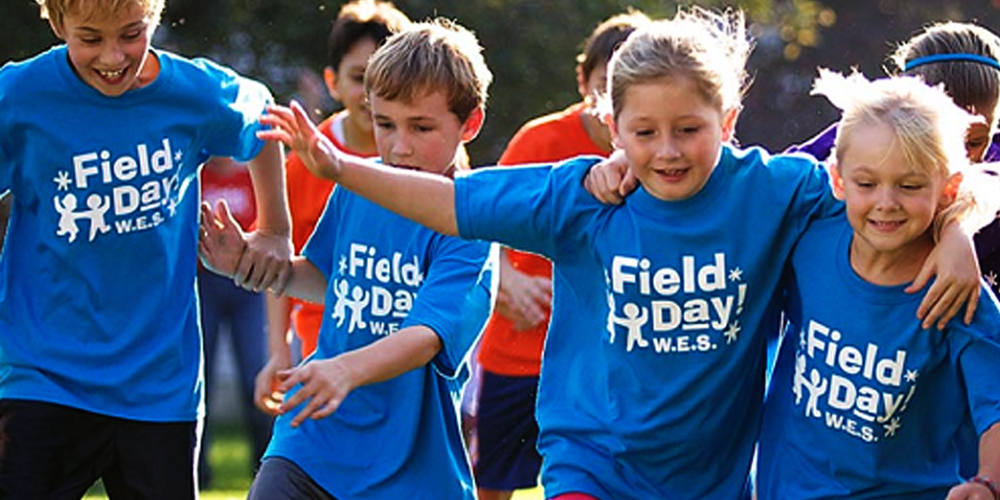 The online t-shirt design business has become so competitive that customization is the only way to set yourself apart from the stock images surrounding us at every step. So, a customization tool for a t-shirt is a natural result of higher customer demands for originality. What is great about this industry feature is that you can use your own pictures, illustrations or other specific imagery. Or you can combine preset elements offered by the site/software at hand. The library they offer have a great variety. But, just as any niche, there are very good and quite bad choices. We always like to see the glass half full, so we'll focus on the top online custom T-shirt designing tools that would help you create that perfect t-shirt, coolest baseball cap or most adorable onesie:
No-refresh – it is a simple tool, at a reasonable cost, it deals with a broad array of CMS and eCommerce shopping cart platforms, like Prestashop, Drupal, wooCommerce, OpenCartWordpress, Joomla and many others. From their site I gather they take pride in the tool's "functionality, user-friendly interface, numerous qualitative features, flexible & adaptive structure". I must say from all options we'll present here, their site is quite well done: they have a fun presentation of what the tool does, they have testimonials, easy access to the contact button and live chat. They can customize T-shirt, Sign, Button, Greeting, Labeling, Photoframe, Lettering, Sticker designing tool and others.

InkyROBO – is a 100% responsive online design software, powered by jQuery, and is suitable for anyone that wants to design or print on apparel, laptop and mobile phone skins, business cards. They are a top choice for t-shirt stores. With 24/7 customer support, they offer eCommerce platform intergration and full web design. The software comes with single domain license, so you are only allowed to use it on single website or domain of your business. In case you need to publish it on multiple domain/affiliates/stores you have to purchase additional domain licenses (that's $99 USD for each additional domain).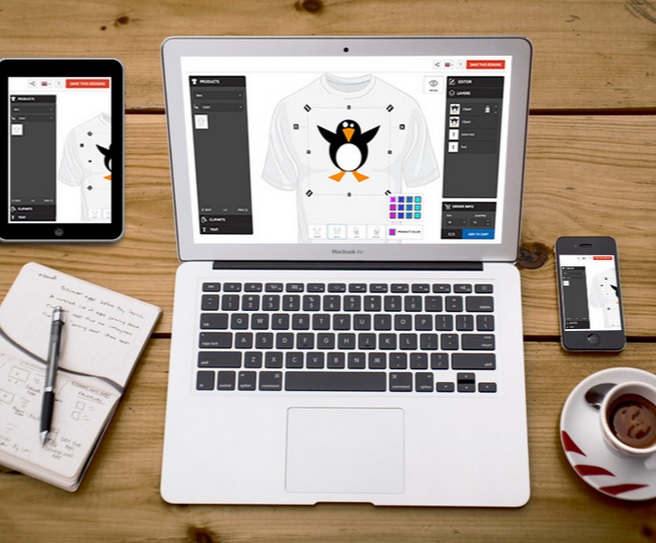 InkSoft – probably the best tool for online customization. It comes with over 10,000 graphics, they give you marketing tools to help you grow your business and Production Management to run it efficiently. Just having a look at the partners and suppliers – PayPal, UPS, Google, FedEx, American Apparel – will give you a hint about the quality of their products. You can choose from INKSOFT STUDIO (for the start-up decorator or any printing business who wants to simplify and automate the art creation proces), INKSOFT PROFESSIONAL (which offers Online Designer, artwork library, Marketing Tools) and INKSOFT PROFESSIONAL PLUS (ideal for large established printing businesses seeking pro-grade tools to scale their business). They help you choose the best option, with a video comparison.
DecoNetwork promises a 360 view of your decoration business. You can choose a monthly or yearly plan that include online designer, e-commerce website, quoting, invoicing, production management, and business tools for your printing and embroidery business, and can cancel at any time. You can use your own domain names for complete control over your brand. For any specific questions you can contact a sales person through their live chat, but the info is pretty comprehensive and you can even get your free DecoNetwork Catalog website that will allow your customers to create visual mock-ups live on your site. No lock in contracts, no activation fee, no transaction fees – sounds great, have a look, tell us your opinion on this!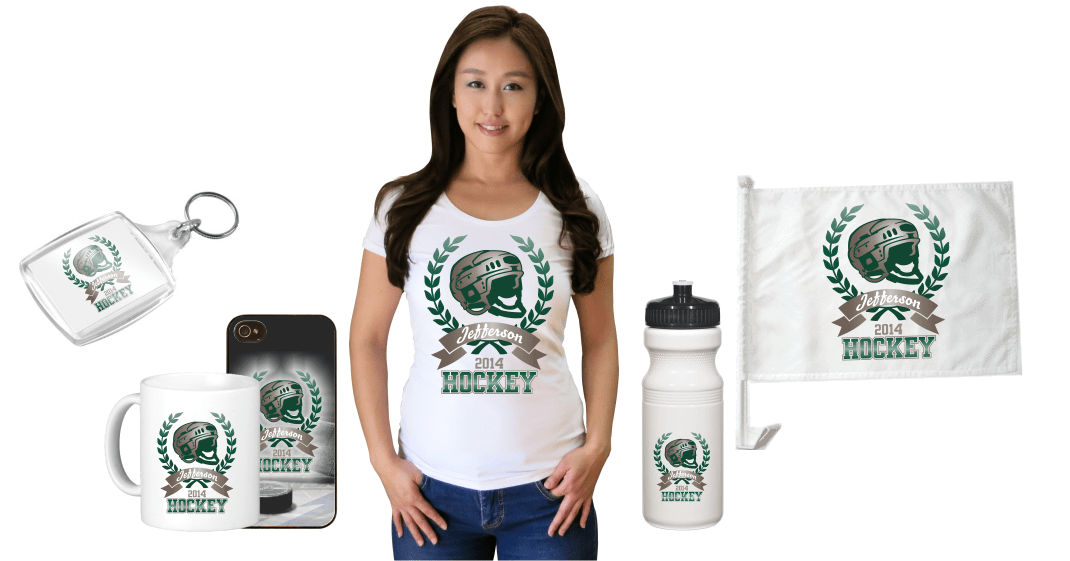 DesignNBuy offer Web to Print E-commerce Solutions for your Print Business .They ensure online design tools implementation and after sales support. Three main products are in focus here: All-in-one Designer – HTML5, corporate B2B Web to print solution and complete marketplace web to print solution. You can then select from a 3-month plan, a 6-month plan and a 12-month plan. For each of them you get a period of 14, 21 and 30 day free trial, which is a big plus.
So, these are our top contenders as far as online custom software tools are concerned. What do you think we missed? I'm sure there are plenty other custom tool providers that deserve our attention. Tell us about them – we'll add them in the post as a bonus!