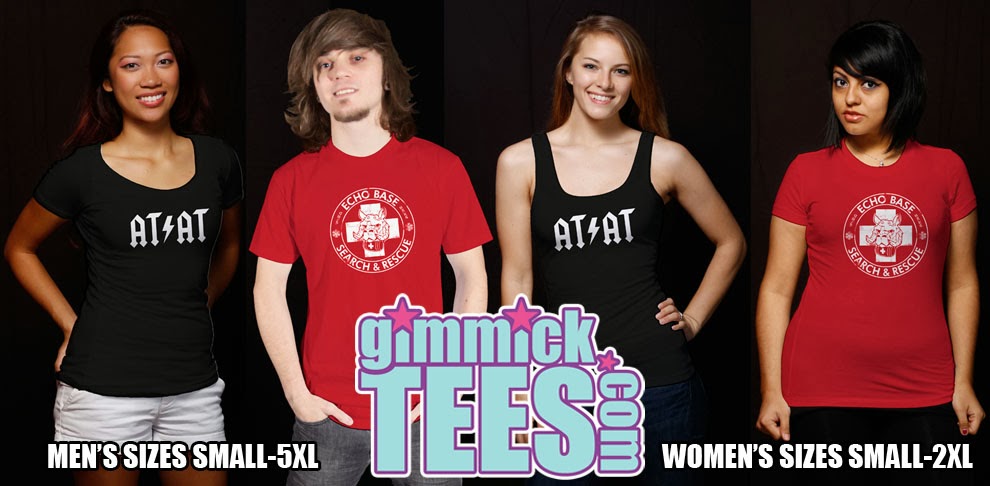 Both designs this week are inspired by those movies that happened a long time ago in a galaxy far, far away, both taking elements more specifically from the fifth (or second, depending on your geek perspective) and arguably best of the bunch.
The first design AT-AT is a cool mash-up t-shirt design. If you operated one of the All Terrain Armored Transports for the Empire and were also in an AC-DC cover band, then this is the perfect tee shirt for you! It is available on black tees.
The second design is ECHO BASE SEARCH & RESCUE. Get lost on an ice planet and these guys are the first to respond to brave any elements and go out looking for your cold, and most likely dead popsicle of a body! The design is available on red t-shirts.