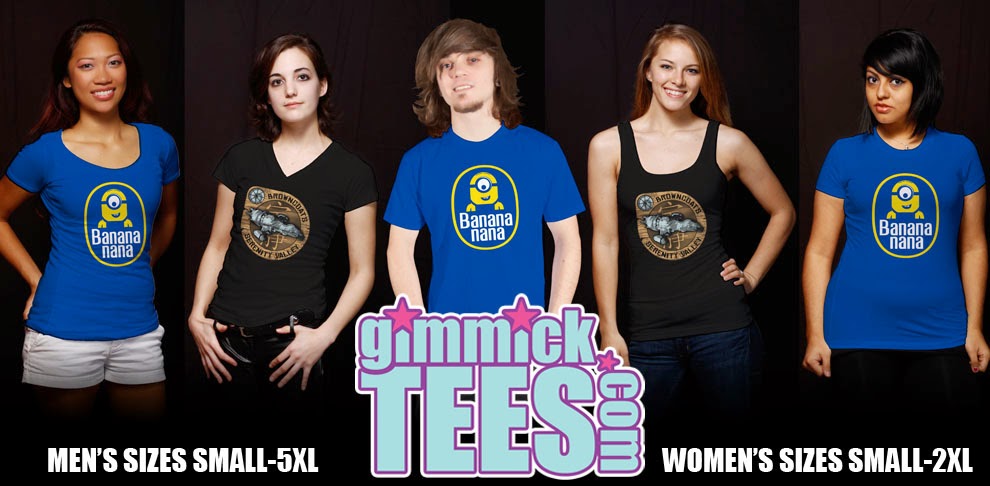 The first design from Gimmick Tees, for this week, is a beautiful Serenity/Firefly Browncoats design. It seems as though Whedon fans can't get enough of these tees inspired by the short-lived cult-classic television show. It's available on BLACK tee shirts.
The second really cute t-shirt design mashes up the Chiquita Banana logo with one of the minions from the movies Despicable Me and Despicable Me 2. Available on ROYAL BLUE t-shirts.
Both T-shirt designs are available this week only through Sunday, August 18th for just $15.99 on regular sizes.
Shipping is available worldwide with FREE shipping within the United States.
CLICK HERE TO ORDER